This procedure documents how to install a Tramp HV into a Vortex 285, or Vortex 250 ARF quad, replacing the built-in 350mW, or 25mW module.
It offers an intermediate solution while waiting for the Plug and Play Tramp Vortex module to make its way through production. It will enable any Tramp HV shipped to date to be integrated into a Vortex 285/250.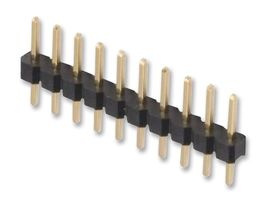 In order to allow the connector mounted on the PDB to be preserved for future use, either with a stock 350/25mW module, or with the new Vortex Tramp module, a The part required is a 9 pin 2mm header (actually 10, but with one pin removed).
Harwin Part # M22-2511005 is suitable, and can be sourced from the following online sites: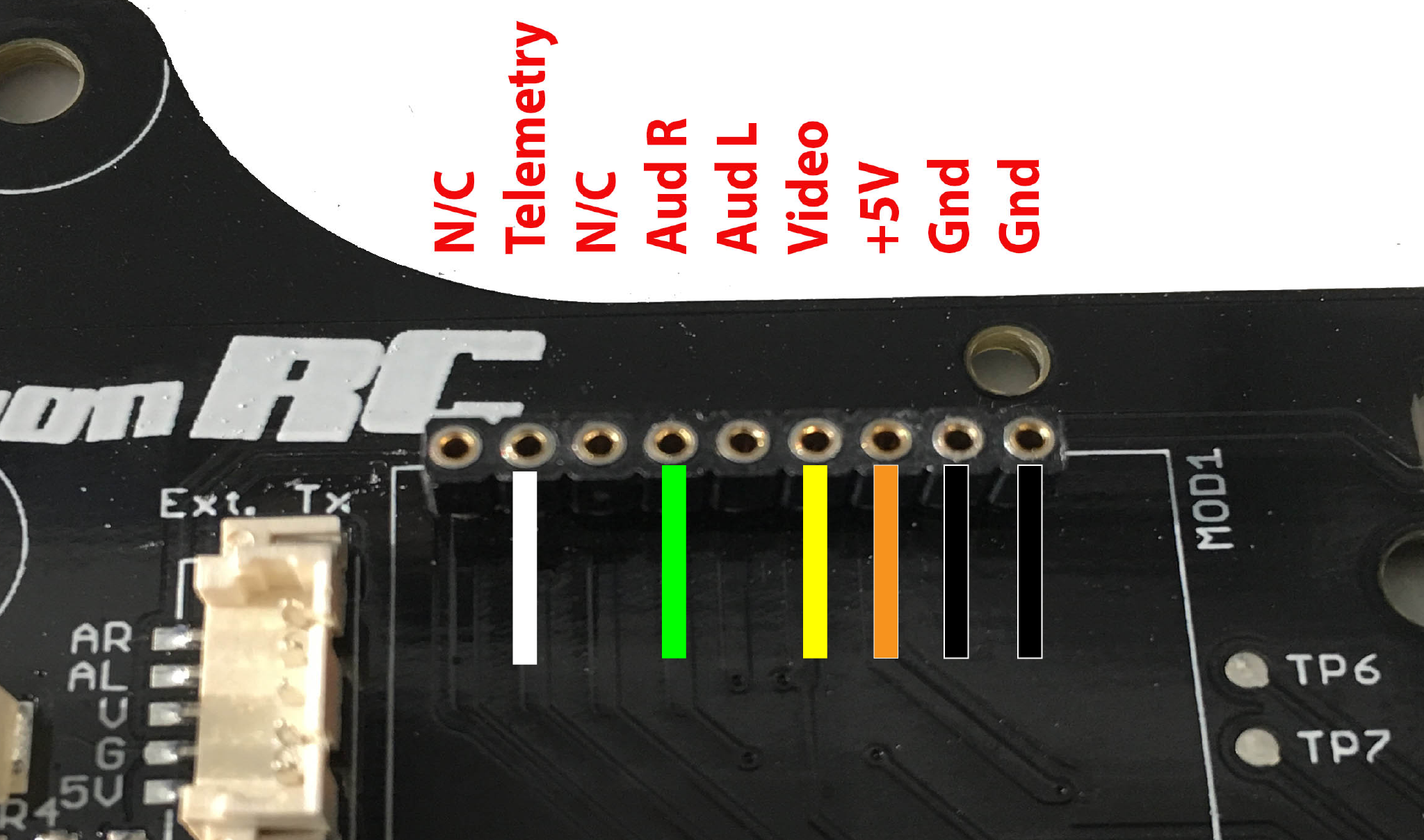 The cable supplied with the Tramp should be carefully soldered to the header connector, as shown in the images below. Note that it is easier to solder to the header if the pins are bent 90 degrees, but this needs to be done very carefully to avoid breaking the connector.
Wire colors are:
Red – LiPo +ve
Black – Gnd (2 wires)
Orange – +5V
Yellow – Video
White – Telemetry
Green – Audio
The +5V output may also be used to power the Tramp HV, bypassing the internal switching regulator. Doing this, the red wire may be removed from the wiring harness and discarded.
Once the cables have been soldered to the connector (or directly to the PDB), the Tramp HV may be secured to the underside of the top carbon plate using double-sided foam tape.
The Tramp's SMA antenna connector may be secured in place of the Vortex's stock connector.
Notes: 
– The first version of the TrampHV, marked v1.22, can be controlled either by the telemetry pin, or the TNR tag, but not both simultaneously. 
If control from telemetry (Vortex OSD) is required, remove the TNR tag.