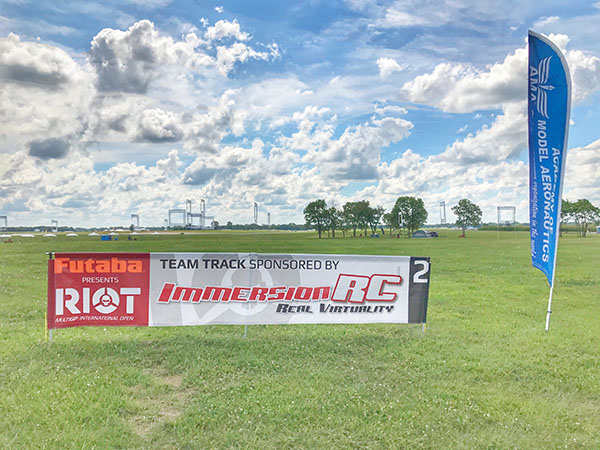 Race Proven, Expert-approved
Race Proven at the 2017 MultiGP International Open, with 5 of the 8 tracks running the LapRF 8-Way.
Race Proven at the 2017 MultiGP USA Championships, with two LapRF 8-Ways running split times.
Used by Race Director and expert-commentator Joe Scully from FPV Racing Events to run races worldwide. The 8-way stands in a class of its own when it comes to Drone Race Timing.
No More Transponders!
The lapRF uses the Radio Frequency energy emitted by the Video Transmitter on the model to detect its presence within the race gate.
The current generation of racing drones have two things in common, they all use 5.8GHz video downlinks, and they all need to be on different channels to race together. This is all that the lapRF system needs to precisely time events.
No RFID transponders, no Infra-Red transponders, no complex installations. Just place the lapRF system in the start/finish gate, and start racing.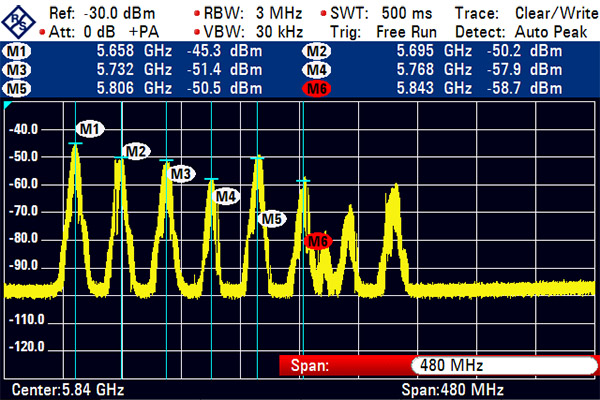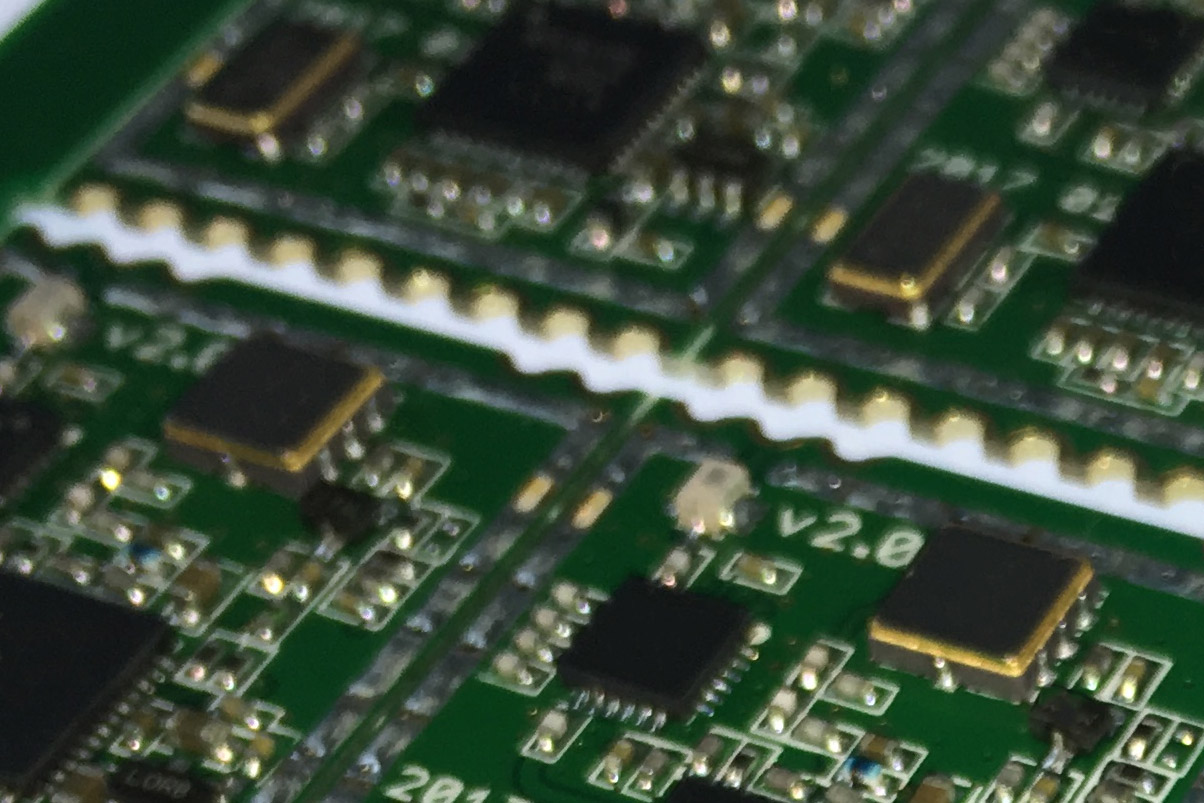 Custom Timing Receivers
Instead of using a standard receiver module in the timing system, ImmersionRC's hardware engineering team designed a custom module, which can be calibrated on-the-fly to adapt to the different power levels found in races.
Sensitive enough to detect passing quads, but selective enough to ignore adjacent channel interference. Heavily filtered to ignore off-band interference common at race events.
To top it all off, we designed custom antennas with gate-shaped beams which let you precisely define the detection area of the timing system (something that competitive units sorely lack). These antennas are designed for RHCP/LHCP, and Linear polarization, covering everything that will be seen at a race event.
Ethernet Interface
The 8-Way Event timing system includes an Ethernet port to allow direct cabling of the timing system into race management systems.
Evaluated for > 6 months by none other than Joe Scully, the best race commentator in the business, and used for the vast majority of his events. Joe's feedback was instrumental in ensuring that this timing system meets the needs of FPV race organizers.
(And of course, IP67 waterproof, passively cooled, with no fans to suck in stray vegetation, commonly found at FPV race courses)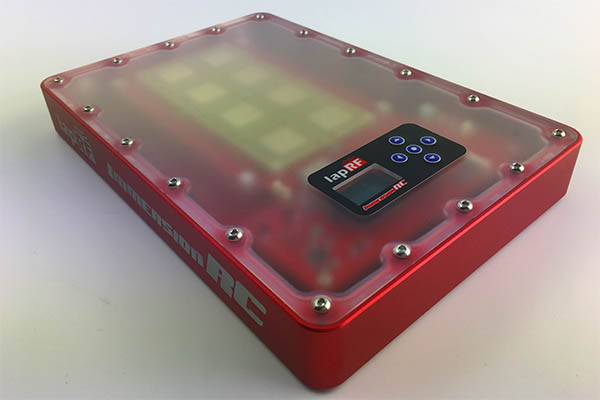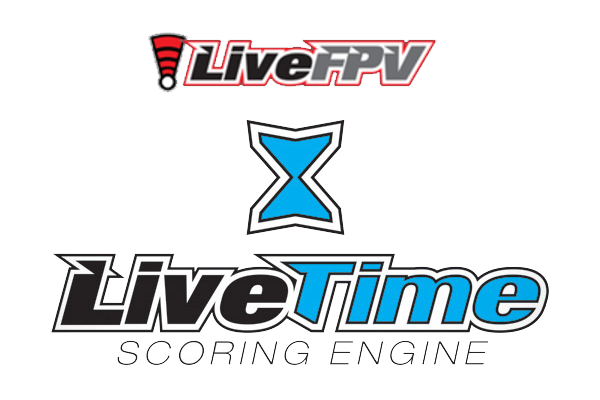 LiveTime Integration
The ImmersionRC LapRF Race Timing Systems are both supported by the industry-leading LiveTime Scoring Engine.
Full integration of the personal system via USB, or the event system via Ethernet, including full auto-calibration of the timing system, and even a built-in Spectrum Analyzer to analyze event background noise.
LiveTime is the exclusive North American distributor for the LapRF 8-way, and provides expert support for the product, and its integration with LiveTime.
Fully Waterproof
As anyone in the Drone Racing business can attest,, the weather at outdoor racing events can be a little unpredictable. To allow races to run after a shower, and to protect expensive electronics from being fully immersed in water, the LapRF 8-Way is fully waterproof.
No fans, no moving parts, 1 kg of beautiful anodized aluminium which doubles as a heat-sink.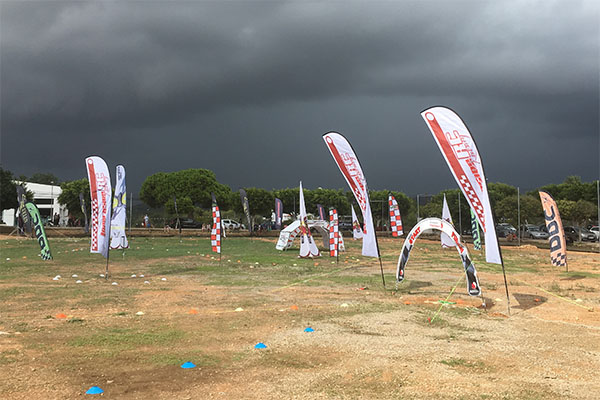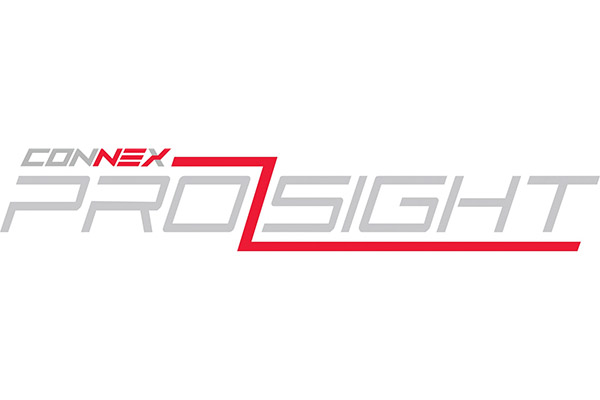 Connex ProSight Compatible
The LapRF is just as comfortable in the digital world as analog. Many successful mixed Analog and Digital races have been run by race director Joe Scully with a great deal of success.
NOTE: Prosight units must be placed in fixed-frequency mode in order to connect pilots and channels.
SPECIFICATIONS & SUPPORT FILES
Essential Specs, User Manuals, Firmware & Downloads
Initial Release Date:
 August 2017
Price:
 599.99 USD Retail
Dimensions:
L=220mm x W=160mm x H=30mm
Weight:
 1100g
Channels:
 All common (+ some rare) Analog + Digital 5.8GHz
Antenna:
 Custom RHCP/LHCP/Linear
Pilots:
 1 to 8 with maximum precision, up to 16 with 1/2 precision.
Power:
 DC, 10-20V (3s-4s LiPo, or equivalent DC power supply)
Ethernet:
 RJ-45 Male, on flying lead
User Interface:
Integrated OLED with button UI. Set IP address easily!
Ports:
Ethernet, Wired USB (Internal)
PC Software: 
 Livetime FPV 
License: 
 Perpetual, nothing to install, ever, no 2 hour shutdown, no 'remoting in'…
FIRMWARE
No downloads found.
Share this product with your friends!