Tired of Removing Antennas?
The ImmersionRC SpiroNET LZR-Mini antenna array is designed to fit to the front of FatShark goggles, and without removal, slide into the standard zipper case.
The twin-antenna array, when coupled with a rapidFIRE receiver provides all of the rapidFIRE multi-pathing elimination benefits at significant range.
5.8GHz Band, Twin 8dBi gain
~120 degree -3dB Horiz Beam Width, 45 degree Vert
F/B Ratio > 35dB, VSWR < 1:1.6 @ Center Freq.
Right Hand Circular Polarization (optional LHCP)
FatShark Dominator Goggle Mount
Two included 8GHz Coaxial cables (MMCX -> SMA)
5km+ (easy) on 5.8GHz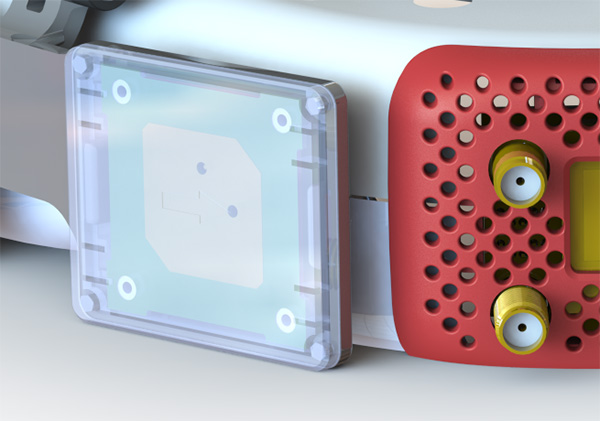 Swappable Elements

The standard product ships with 2x 8dBi right hand polarized antenna elements(RHCP).
Shortly after release (June 2020), an update pack will be released with LHCP elements which simply snap into the standard product.
Linear polarized elements for Whooping ™ will follow shortly behind.
Injected Loveliness

No milled carbon, 3d printing, or bent aluminium in sight. The LZR Mini is a full-custom, injected plastic design, which matches the Dominator goggles perfectly.
The single M3 mounting screw allows the antenna array to swivel upwards for pilots who tend to watch their feet while flying, and lie flat for zipper case storage.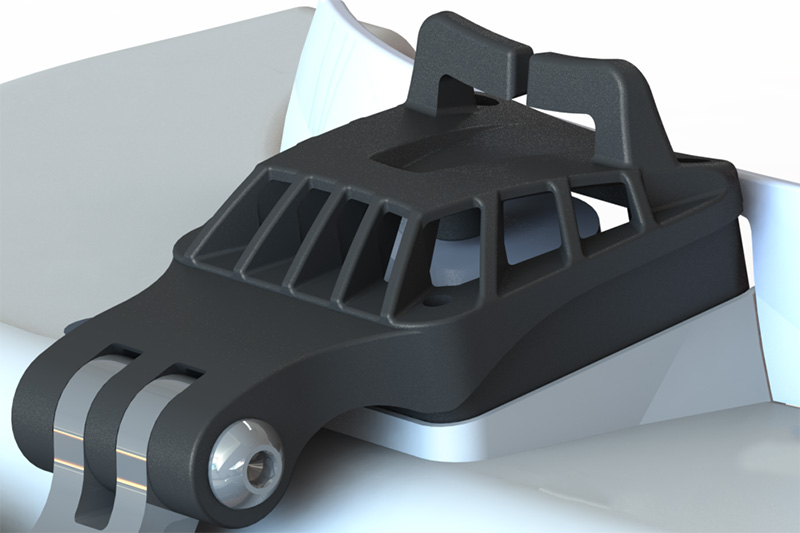 rapidFIRE Integration

The twin RSSI bars (especially the full-width version) may be used to aim the antenna.
The latest rapidFIRE firmware augments the RSSI bars with audible feedback, allowing An upcoming firmware update (v1.3.0) will augment this with audible feedback, allowing a long-range pilot to keep eyes on the target, and not the OSD.
SPECIFICATIONS & SUPPORT FILES
Essential Specs, User Manuals, Firmware & Downloads
Retail Price  ($USD):
$39 USD (LZRMINIRHCP8)
Frequency: 
5.8GHz Band
Beam:
~120 degrees horizontal, 90 degrees vertical
F/B Ratio: 
> 35dB
Impedance: 
50 ohms
Cables:
Twin, straight MMCX for the antenna elements, SMA for rapidFIRE
Share this product with your friends!