The FPV'ers Antenna
The SpiroNET 5.8GHz circular polarized patch antenna from ImmersionRC adds some serious range to 5.8GHz FPV systems.
Available in RHCP, and LHCP variants.
5.8GHz Band, 13dBi gain
35 degree Beam Width (H+V)
F/B Ratio > 35dB, VSWR < 1:1.35 @ Center Freq.
 Circular Polarization
 Fully protected against the elements
 Individually tested
 Greatly increase usable range compared with a traditional antenna
Pair with an Uno5800

An ideal match, the SpiroNET 5.8GHz Patch, with the Uno5800 A/V receiver.
Mount the Uno directly on the back of the Patch to eliminate cable losses, and for a dream system, guide the antenna using the new EzAntennaTracker v2.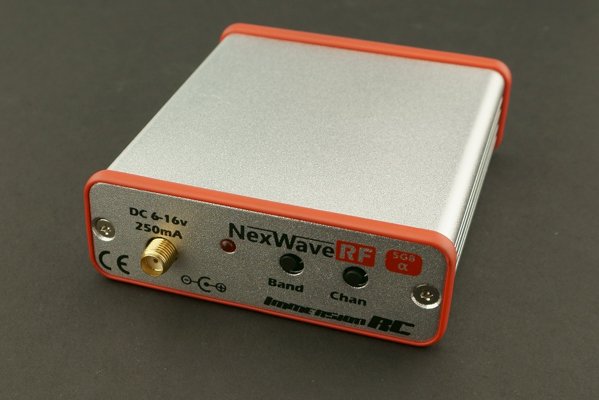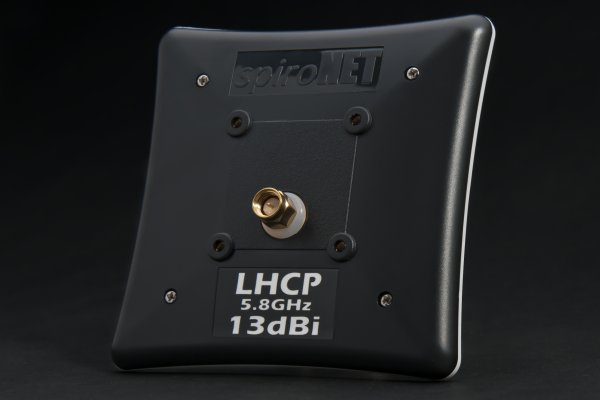 Fly With Friends

Two variants of the SpiroNET 5.8GHz Patch antennas is available. The original right-hand circular polarized antenna (with the white back), and the new left-hand version (with the black back).
When flying with friends, fly alternate channels with alternate polarization to decrease inter-model interference.
SPECIFICATIONS & SUPPORT FILES
Essential Specs, User Manuals, Firmware & Downloads
Retail Price ($USD):
$69.00
Frequency: 
5.8GHz Band
Polarization:
RHCP or LHCP variants
Beam: 
35 degrees (H+V)
F/B Ratio: 
> 35dB
VSWR: 
< 1:1.35 @ Center freq.
Impedance: 
50 ohms
Mounting Holes: 
4x M3,  32mm between hole centers
Dimensions: 
L=92mm x W=10mm x H=92mm
Weight:
 53g
BETA FIRMWARE

(Unofficial – Full & final testing may not have been carried out on beta release firmware, use with caution!)
Share this product with your friends!