Pimp Kits
Introduced with the Vortex 285, but renamed, 'Crash Kits' are no longer parts that break in a crash, so we renamed them 'Pimp Kits'
The Racing Quad world is a sea of black carbon fibre, stand out in a crowd, pimp your quad with your team colors, the colors of the flag of your country, or whatever strikes your fancy.
High quality injected plastic, with integrated aluminium spacers to give the Vortex 250 Pro's frame it's superb rigidity.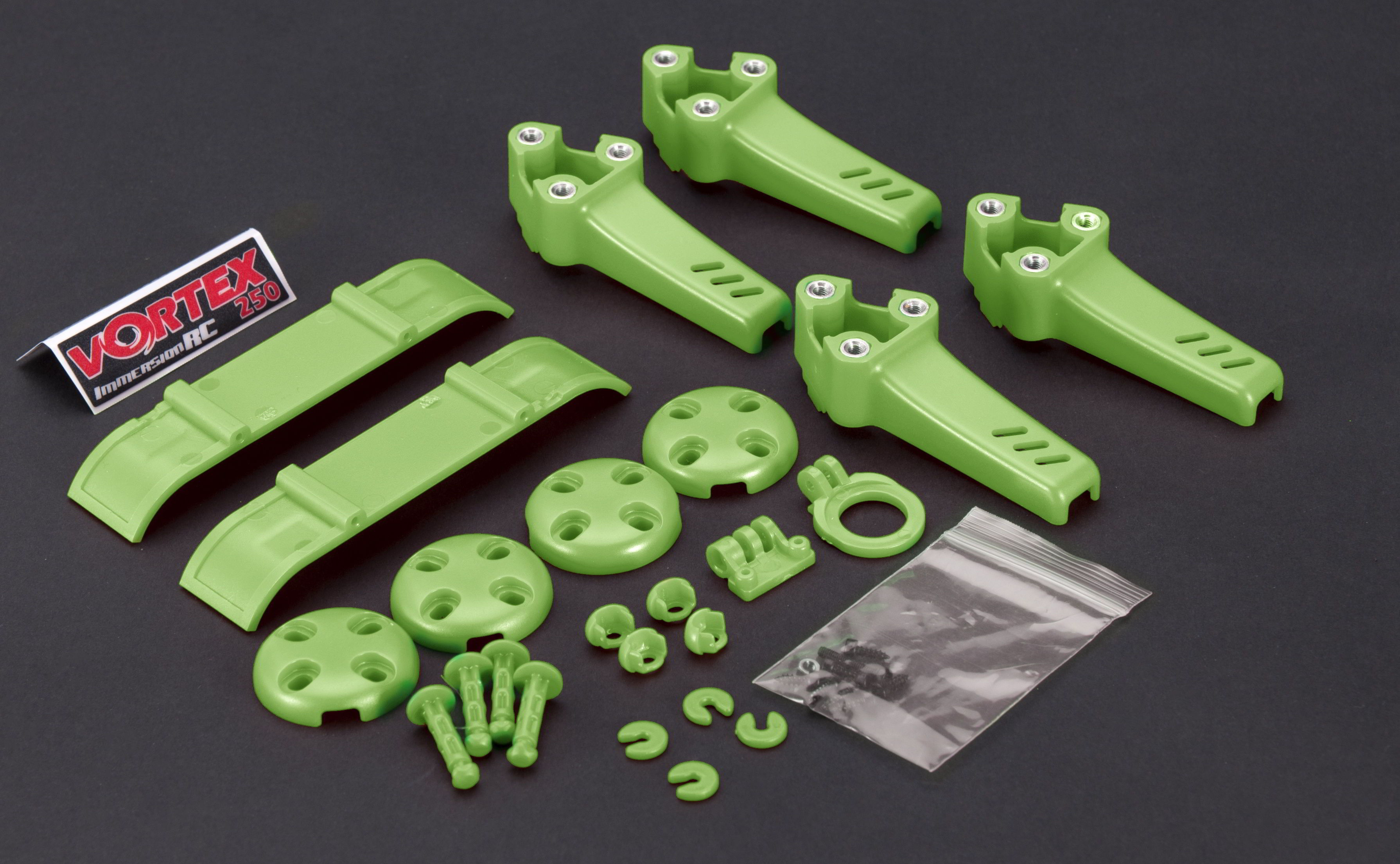 25mW or 350mW Tx Options
For legal license-free use in the EU, a 25mW transmitter module is available for integration into the Vortex 250 Pro, replacing the stock unit.
For pilots who purchased a 25mW EU version, but need to race in the USA, a 350mW module is available to use during the trip. Just 4 screws to remove to replace the module.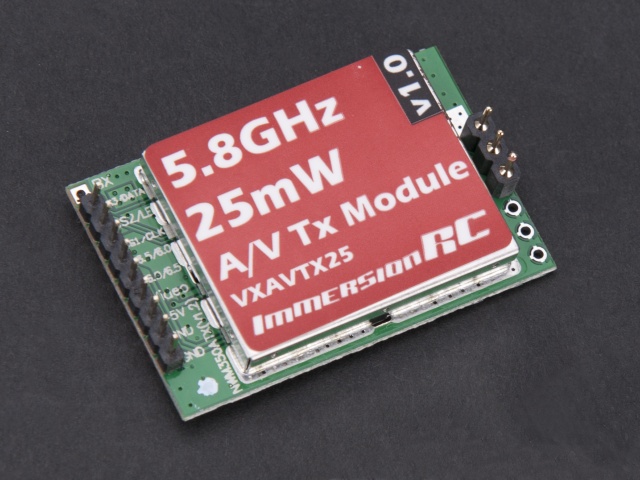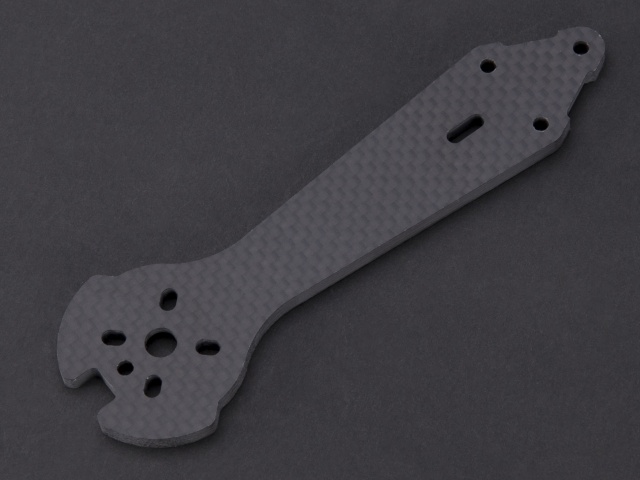 Extended Arms for 6″ Props
The stock Vortex 250 Pro arms are suitable for swinging 5″ props. For racers who wish to swing 6″ props (with adequate clearance to also run a GoPro), the extended arms are a must.
Race Kit, Stage 1
The weight of a 250-class quad, or rather lack of it, is critical in winning races.
The Race Kit, Stage 1, replaces various parts of the Vortex 250 Pro to shed up to 40g of weight, the weight of a Mobius camera.
The Steel screws are replaced with exotic Titanium. Beefy 4mm arms which survive the abuse of car-park racing are replaced with lighter-weight 3mm versions. The 2mm top-plate is replaced with a lighter-weight 1.5mm version.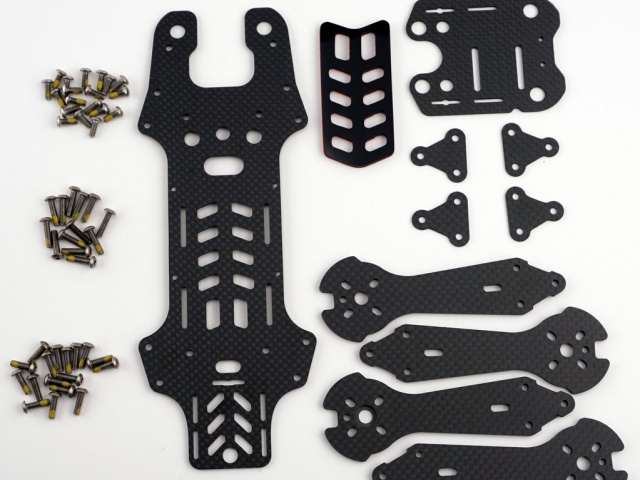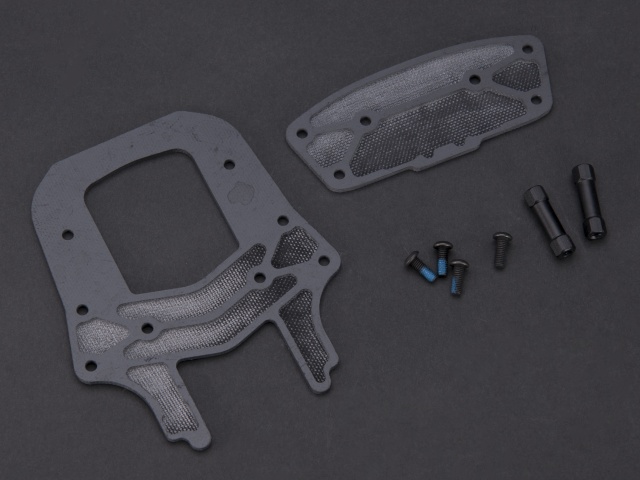 Replacement Chin Plate
Tough to break, but replacements are readily available.
The front chin plate of the Vortex 250 Pro is a critical component which prevents damage to expensive flight cameras.
Milled out of high quality FR4, with pockets to protect critical electrical connections.
Share this product with your friends!.