Smart LED Strip for FPV Racers
Light up your quad to comply with race regulations, to spook the neighbors, or just for the hell of it.
$9.99 USD (Pack of two LED strips)
 Available from stock now
 24-bit RGB LEDs
Fixed, flashing, pattern sequences
Simple 2-wire power hookup
Easy to Install
Two wires to the LiPo, solder directly to the battery side of ESCs to light up arms.
A built-in micro-miniature switching regulator drops the direct LiPo voltage down to LED-compatible levels.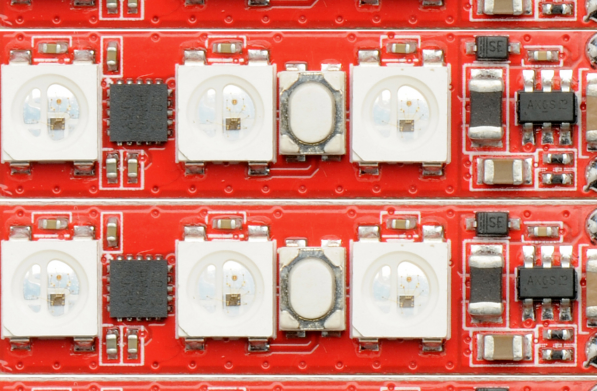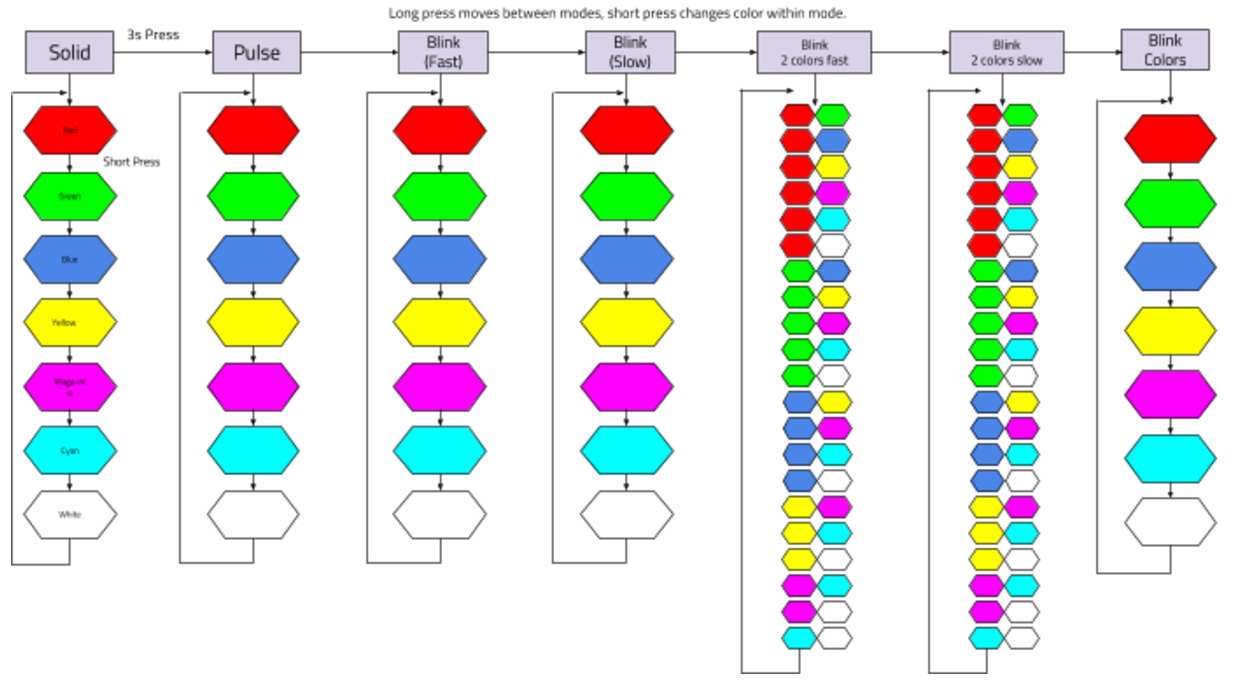 Easy to Use
A single button walks through fixed and flashing colors, and color sequences.
Last color/blink settings are preserved after power is removed.
SPECIFICATIONS & SUPPORT FILES
Essential Specs, User Manuals, Firmware & Downloads
Retail Price ($USD):
$9.99 (Pack of two)
Initial Release Date:
 Feb 2017 
BETA FIRMWARE
(Unofficial – Full & final testing may not have been carried out on beta release firmware, use with caution!)
Share this product with your friends!