Customized for a Legend
UmmaGawd's piloting skills are speak for themselves. His ability to tune a quad is second to none.
We took the stock Vortex 250 Pro, and customized it for Tommy. Out with the 2204s, in with lightweight 2206s. Out with the stock CMOS camera, in with a 600TVL CCD, with great light handling, and a go-pro lens.
Out with the stock 4mm arms and steel screw-set, in with ligher weight 3mm arms, and a Titanium screw-set.
The result is much better power to weight ratio,  and a quad that is as at home on the race track, or the freestyle circuit.
$529 USD (custom UmmaGawd logo case)
 250-sized Race-Quad
 FatShark 600 TVL CCD Camera
Light weight Titanium screw set
Tramp HV + TNR Upgrade available (mid-Nov 2016)
 2nd Generation 20A EzESCs, with Lumenier 2206-2350V motors
 Built in black-box recorder (2MB)
Rigid 3mm Carbon Fibre arms (non-foldable)
 Direct connection to PPM, Spektrum, S-Bus, XBus receivers
 GoPro-3/4/5 mount included
Tuned by a Pro
As with all Vortex quads, pro-tunes are included to eliminate the complex tuning process. Tommy has tweaked the PIDs to perfection, and we have included them in the default firmware for the quad.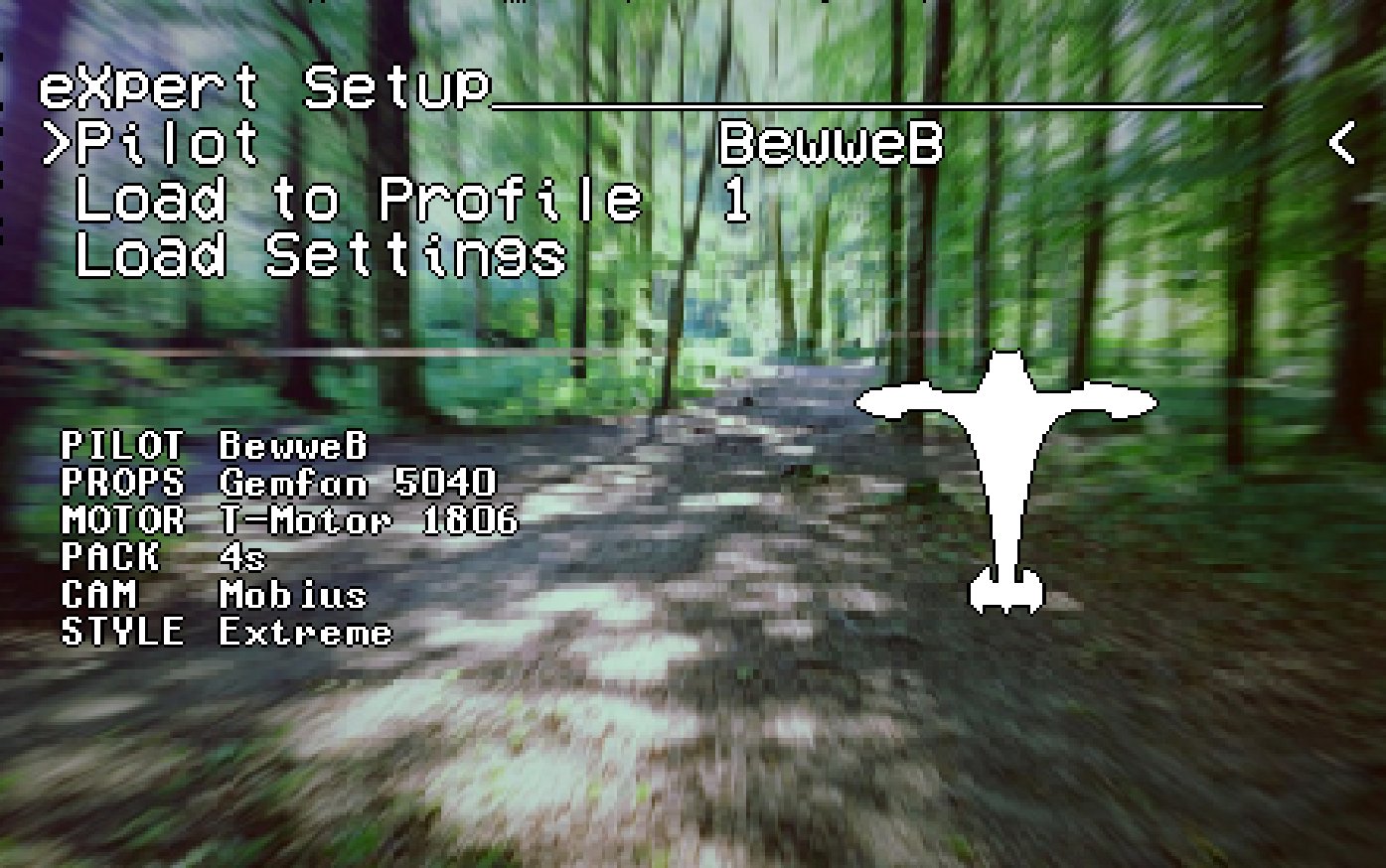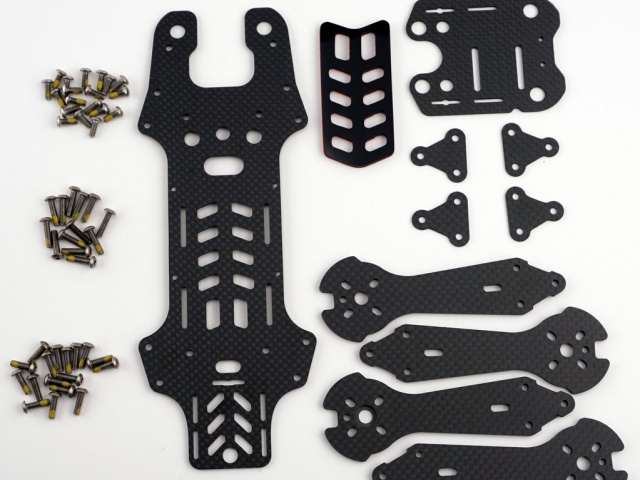 Out with Steel, in with Titanium!
The stock Vortex 250 Pro shipped with a steel screw-set. Extremely strong, but unwelcome weight for a quad of this class.
The UmmaGawd edition replaces this with a Titanium screw set, significantly lighter, and much stronger than aluminium equivalents.
Lumenier 2206-2350kV Power
Lightweight Lumenier 2206-2350kV motors provide the power for this special edition quad.
Robust enough to survive the occasional knock, but lighter than most motors int he same class.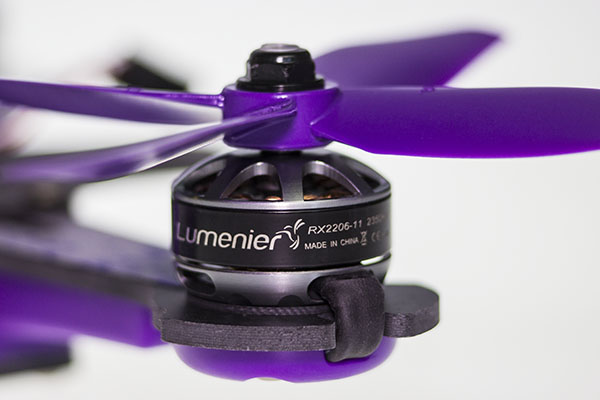 Physical meets Virtual
The UmmaGawd Vortex 250 is available in the popular Liftoff simulator.
The larger props, motors, etc. are all simulated using the advanced physical models driving the simulator.
Fly before you Buy!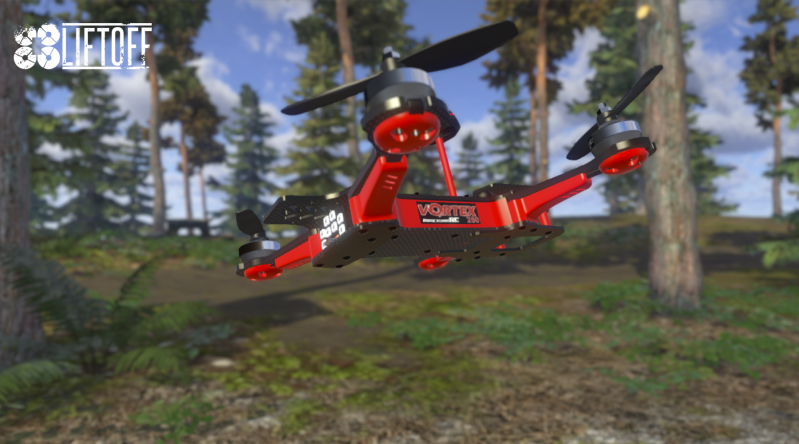 SPECIFICATIONS & SUPPORT FILES
Essential Specs, User Manuals, Firmware & Downloads
Retail Price ($USD):
 $529 (UmmaGawd Logo zipper case)
Initial Release Date:
 August 2016 
Weight: 
~415g without battery, or HD camera
Power Requirements:
3s-4s LiPo (typical)
ESCs: 
Full Custom, 20A cont. 22A peak, rotorSENSE, OneShot125
Motors: 
Lumenier 2600-2350kV
Props: 
Custom Quad-blade in UmmaGawd purple
Flight Camera: 
FatShark 600 TVL CCD (or equivalent)
HD Camera:
 GoPro Hero, Hero 3/4/5
Receiver Compatibility:
CPPM, S-Bus, Spektrum™, XBus, SumH, SumD (no external adapters required) (Auto-Sense!)
Flight Time: 
Highly dependent upon battery, and flying style
Note: Compatible receiver and display device required for initial setup and use, not included.
The Vortex 250 Pro Getting Started Guide is available here.
The Vortex 250 Pro Manual is available here, as a 'Living Manual'.
A manual for the lightweight Race Kit is available here.
FIRMWARE
Take note, Metall Danny and Ummagawd firmware is *ONLY* for use on these special editions and not applicable to the stock Vortex 250 Pro.
BETA FIRMWARE
(Unofficial – Full & final testing may not have been carried out on beta release firmware, use with caution!)
Share this product with your friends!